Are the challenges of school weighing you down?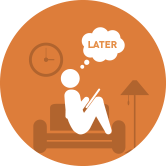 Is procrastination
letting you down?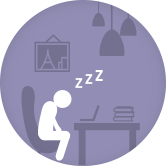 Are you overwhelmed
with the workload?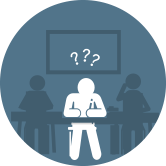 Do you feel you're not
at your best in exams?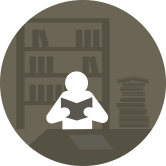 Are you getting the most
out of your study strategies?
what students think
We've helped many students overcome obstacles to achieve their dream ATAR
"I was receiving high quality information because it was coming from students who could empathise with me and provide me with information and tips that obviously worked for them... my goal setting strategies have improved... as well as my ability to stay on top of things and start things earlier. I have recommended Band6 to my friends."

Sophie Armitt,
Como Secondary College, WA
"Thank you so much Band6 for the incredibly helpful advice! You guys are the bomb - keep up the good work!"
Christine Wang,
North Sydney Girls' High, NSW
"With the amount of work that's required to do really well, I found the information provided by Band6 really helped put things into perspective. I was able to approach my workload with a greater sense of clarity and understanding - particularly in overcoming procrastination and motivation issues. I would highly recommend Band6 to every student."
Jason Thomas,
Box Hill High School, VIC
BEAT PROCRASTINATION
Learn kick ass strategies that stop you from leaving everything to the 'last minute' resulting in better school performances.
SET GOALS
Without clear goals, achieving awesome results becomes more difficult. Develop a clear 'why' so that you have a clear purpose behind your efforts to achieve your dream ATAR.
MAINTAIN MOTIVATION
Develop a sustained level of commitment throughout the academic year with simple but effective motivation strategies that keep you going.
REDUCE STRESS
Avoid the perils of burnout and stress by implementing a range of recommended health measures proven to ease the weight of academic pressures.

MANAGE TIME
Assignments, homework, revision, exams…so much to do in so little time! Get your approach right so that you maximise time and study smarter.
MEMORISE CONTENT
Become a memory master. From retaining content to recalling the right information in exams, expand your memory using our effective techniques.
MASTER STUDY SKILLS
From note taking to active listening, make sure you're approach to studying is on point so don't work 'harder' than you need to.
PERFECT EXAM TECHNIQUES
Access in-depth recommendations from 99+ ATAR students on the specifics of how to approach multiple choice, short answer and long response questions.
Give yourself an
ATAR Advantage
PLUS FREE BONUSES INCLUDE

99+ ATAR
STUDY NOTES
Benchmark your study notes against notes exclusively acquired from 99+ ATAR students only. Compare your study notes with past high achieving students


SUBJECT SPECIFIC
VIDEO CONTENT
Access tips on specific subjects from 99+ ATAR students. Beat your competition and get a head of the pack

VIRTUAL MENTORING
WITH 99+ ATAR STUDENTS

Got a burning question about your approach to subjects and exams? Now you can ask the best person that's positioned to give you an answer – a 99+ ATAR student
Give Yourself an ATAR
Advantage Today
With just a one time payment

In-depth skill building video modules


Exclusive study tools

Virtual mentoring from 99+ ATAR students

100+ resources & articles
$48



LEARN FROM OUR 99+ ATAR HIGH ACHIEVERS
"So with Biology, what most people should realise is that it's mainly focused on memory so the key is knowing the processes and definitions…"
Samantha Nyang
Canley Vale High School, 2013
"Having every test and exam in the HSC laid out on a timeline helped wrap my head around the scope and made it easier to tackle."
James Holloway
St Aloysius College, 2014
"The number 1 tip for Business Studies would be to know your directive terms."
Meg Mankad
Cherrybrook Technology High School, 2012
"To reduce procrastination and keep motivation up, its important to exercise, reward yourself and spend time with family and friends,"
Sarah Park
Roseville College, 2012
Frequently Asked
Questions
How is the course delivered?
The course contains modules that incorporates engaging videos lessons, practical exercises and resources you can access anytime 24/7. All you need is internet access with the course accessible through any device.
How long will it take to complete the course?
The current duration of the course contains over 5 hours of video content. You can track your progress and completion of each module inside the course. We're constantly adding new modules and we encourage you to refresh your understanding of the material on a regular basis.
How does the virtual mentoring work?
Each month, enrolled students have the opportunity to submit their questions via email and we provide specific, individualised responses to your questions answered by 99+ ATAR students.
Are all your high achievers 99+ ATAR students?
Yes. We've identified some of Australia's most talented and high performing students – all of whom have scored 99+ ATARs. These handpicked individuals not only know their stuff but also have great communication skills to ensure you understand and benefit from their advice.
Is there a recurring cost to enrol in the cost?
Absolutely not. There is a one time payment of $67 to access the course which then grants you life-time access to all the course content. This is ideal for students in Years 9 or 10 or even Year 12 students as much of the content taught will assist you as you progress into university. Best of all, the course will continue to add modules which you will have access to for no additional cost.
SUBSCRIBE TO OUR WEEKLY NEWSLETTER
Receive awesome study and success tips